JH Young Adults
JH Young Adults (ages 18 - 30) is all about community! We want to provide spaces for Young Adults to be in relationship with each other and with Jesus. We do this best through YA Life Groups as well as through Event Nights!
Life Groups | Happens every other Tuesday Night at 7pm
Event Nights | Happen sporadically throughout the year on Tuesday Nights
Check out our calendar below for all the details or get connected to our community by following us on Instagram.
Life Groups | Happens every other Tuesday Night
Life Groups are focused on connecting with God and with each other. We have 3 different Young Adult Life Groups:
These nights start at 7pm and typically include time to discuss faith and life. If you are interested in joining a life group or would like the address to one of our groups, please email Pastor Levi at levi@hopetoyou.com
Current Series: Practicing the Way (Sabbath)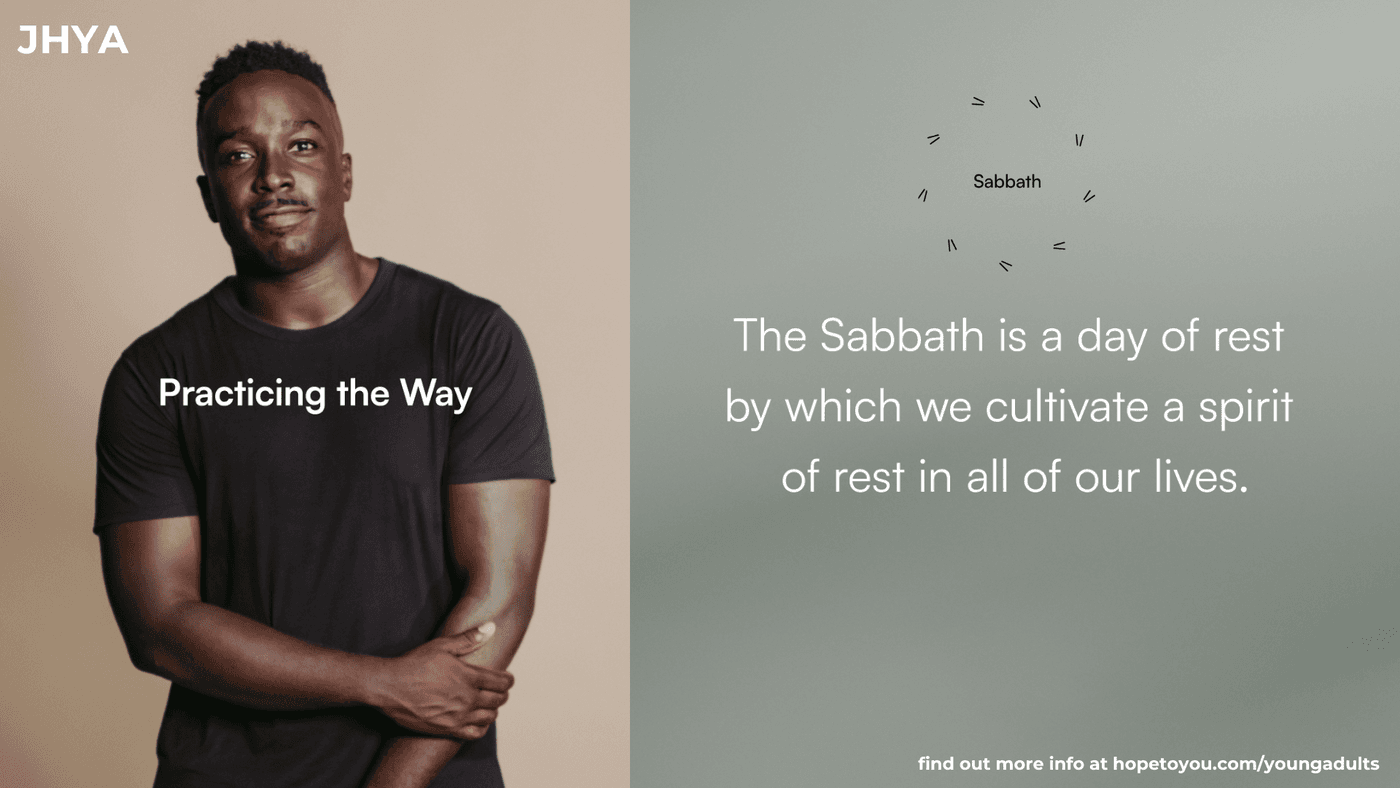 Event Nights | Sporadically throughout the year on Tuesday Nights
Event nights are focused on connecting with each other. Event information will be posted on our jhyoungadults instagram and the above calendar closer to each event! These nights typically will happen on Tuesdays at 7pm.
Meet our Young Adults Director
Levi Fraser is our Youth & Young Adults Director. Levi spent the early years of his life in the Okanagan before moving to Vancouver Island where he graduated High School. After High School he spent time travelling across Canada before winding up at Bible College at Briercrest College and Seminary in Saskatchewan. While he spent his time at Bible College focused on international ministry which took him to places such as Pakistan, China, and Hong Kong, Levi also grew in his love for youth and young adult ministry which he has spent the last decade of his life pouring into. Levi met his amazing wife Jordana at Bible College, has one son named Iver who is in full toddler mode, and a fur baby (dog) named Andi. Levi is a die hard Canucks fan, loves playing games with friends, drinks pumpkin spiced lattes, and loves food from other cultures. Levi is passionate about seeing youth and young adults take steps in their faith as they get to know Jesus! Levi and his family live right in Guildford and are so excited to be serving right in our own community.